UNLIMITED ADVENTURE

A bold new design embodies everything the Land Cruiser Prado is about – a look of unmistakable attitude and class. With a new front bumper, front grille, headlamps, fog lamps, rear combination lamps, and a tilt and slide moonroof (VX-L models only), the new Prado looks as fierce under the urban lights as it does under the wild open skies. Trademark rugged dependability also comes with more refined comfort and luxury features than ever before, to keep you happy while ticking off the miles. And, in keeping with over half a century of tradition, there simply isn't a more dependable outdoor ally.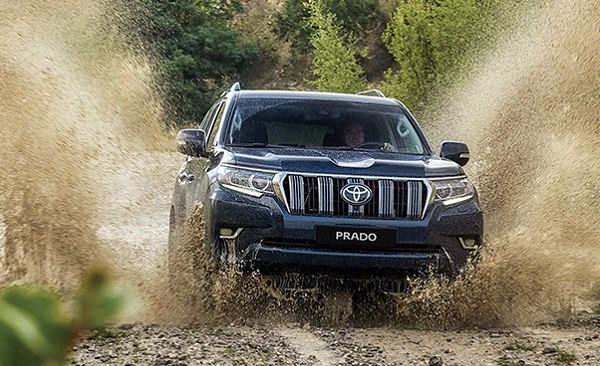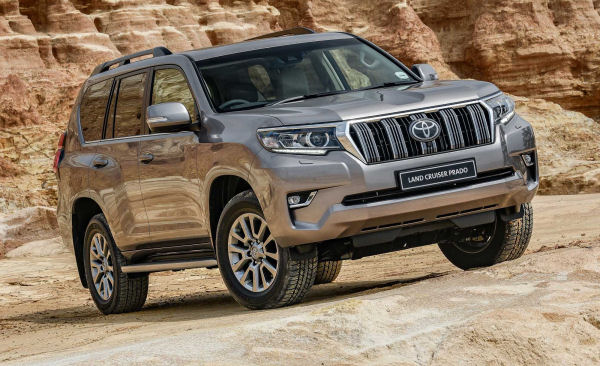 MULTI-TERRAIN SELECT (MTS)*

No matter what the terrain throws at you, Multi-Terrain Select (MTS) means the Prado is ready to adapt to its conditions at just the flip of a switch. Choose between Rock; Rock and Dirt; Mogul; Loose Rock and Mud and Sand settings, and handle unpredictability with maximum efficiency. As conditions change, the Multi-Terrain Monitor* is there to help you confirm your outdoor surroundings and check blind spots with front, side, and rear cameras. The Prado now also comes with underfloor view, which lets you see underneath your vehicle without moving from the comfort of the front seat.
THE GREAT INDOORS

Designed to give off a striking handcrafted and modern impression, the interior is quality to the touch with more refined detailing, functionality and features than ever before. The Prado lets you control every drive, off-road or comfort setting with ease from the advanced central instrument panel and a new Optitron meter with 4.2-inch TFT display*. Redesigned, repositioned and refined, it sits lower and more comfortably than ever before to give this interior a look that's fitting for a modern outdoor conqueror.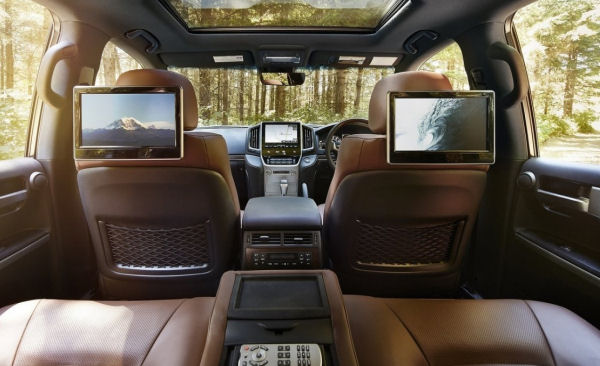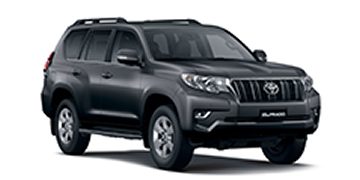 Prado 3.0D TX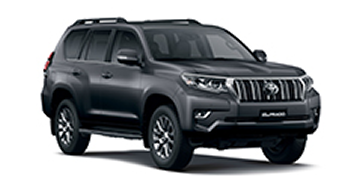 Prado 4.0 VX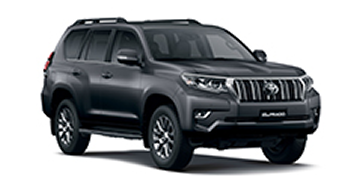 Prado 3.0D VX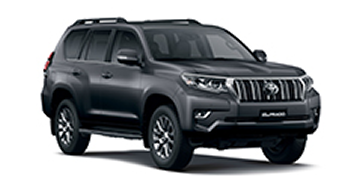 Prado 4.0 VX-L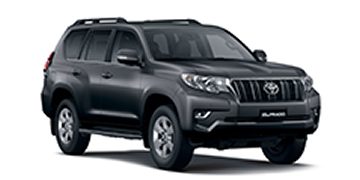 Prado 3.0D VX-L