START YOUR ENGINES

The indestructible Land Cruiser 70 series surrenders to no challenge; it is steadfast and bold. This range of vehicles is built to perform and work as hard as you do, which is why they have been at the helm of 4x4 African motoring for more than 60 years. A 4.5 litre V8 engine with 151 kW of power and 430 Nm of torque is now available in the Station Wagon, Single Cab and Double Cab ranges. Tackling the toughest of terrains with ease, the Land Cruiser 70 series is truly as rugged as Africa.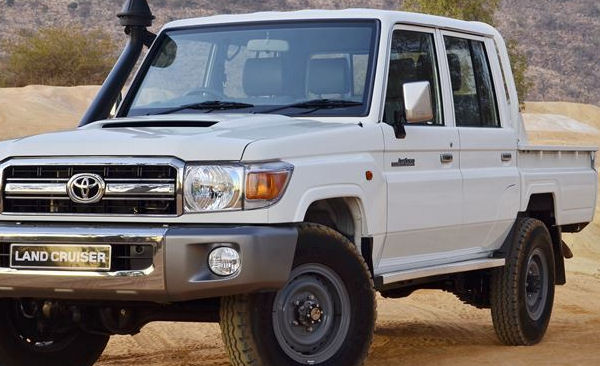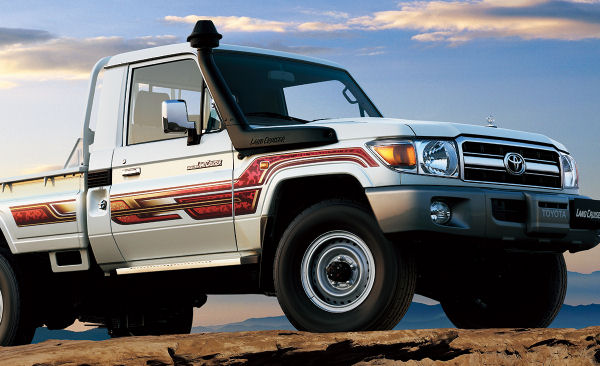 EXPLORE THE WILDERNESS.

The Land Cruiser 70 range features a 5-speed manual transmission and an additional 4-position 4-wheel drive transfer lever, giving the driver maximum control. Its coil spring rigid axle front suspension, in combination with its long wheelbase, offers outstanding directional stability at any speed, in any condition. A leaf spring rigid axle rear suspension ensures that occupants are always comfortable. The Land Cruiser 76 V8 has a ground clearance of 230 mm, while the Land Cruiser 79 model is 235 mm above the ground, allowing the vehicles to handle off-road conditions with confidence.
CONFIDENCE

It takes ultimate courage to stand up to the challenges that make Africa uniquely African. The Land Cruiser 70 range is confidently geared to withstand whatever perilous conditions it encounters; its safety and security standards are class-leading. Driver and front passenger airbags are standard on all models, and the extended front bumper prevents unnecessary airbag response when driving off-road. The Land Cruiser 70 range comes with an additional safety feature, the Anti-lock Braking System (ABS) which prevents wheels from locking up when driving on slippery surfaces. Rear differential on all models give extra traction to the rear-wheels to help you negotiate your way out of difficult situations.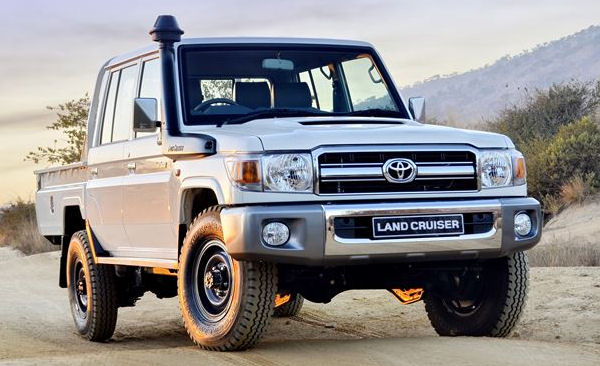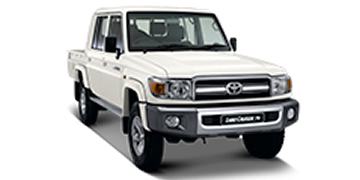 LC79 4.0 Petrol DC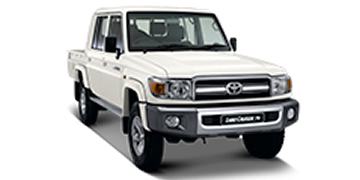 LC79 4.2 Diesel DC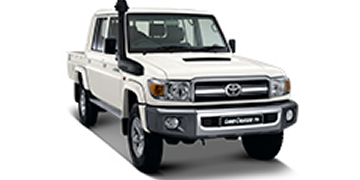 LC79 4.5 Diesel V8 DC