REIMAGINED

Under the sleek new design resides a blue-blooded adventurer. With off-road credentials second to none and a drive that needs to be experienced to be believed, it's time to re-examine what you think you know about the Fortuner and discover THE LUXURY OF FREEDOM.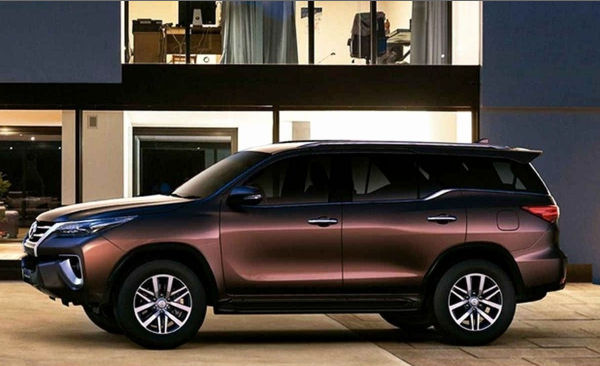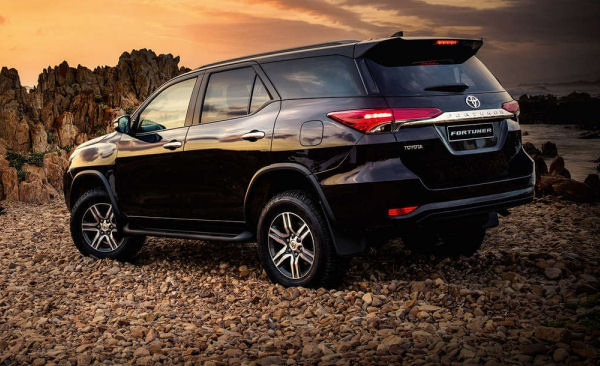 A NEW LIFESTYLE.

Here is an SUV that's going places. Comfort and capability combine to create a vehicle that looks as good in the urban jungle as it does on a distant mountain pass. With high-quality finishes you can both see and feel, a bold new grille, an elegant and impressive interior, extra storage and completely redesigned engines – including a new 2.8 litre diesel and 2.7 litre petrol – you now have the luxury to choose the perfect Fortuner to suit your lifestyle. If you've been looking for a dynamic, fuel-friendly SUV that still delivers on torque, power and looks, then the new Fortuner is the answer.
GEAR UP

No matter where you're headed, there is a range of options available to you. The choice is yours: 2x4, 4x4, six-speed manual or auto. And if you choose a 4x4, you now have a conveniently located electronic switch that replaces the range change lever, allowing you to change between 4WD, 4WD LOW and 2WD with a flick of the wrist. When on the open road, you're in for smooth sailing – the addition of the sixth gear in both the manual and auto options means the gear ratio spread has been optimised and cruising revs per minute have been lowered. Engine sound has also been reduced, meaning a much quieter drive, ideal for exploring the great outdoors.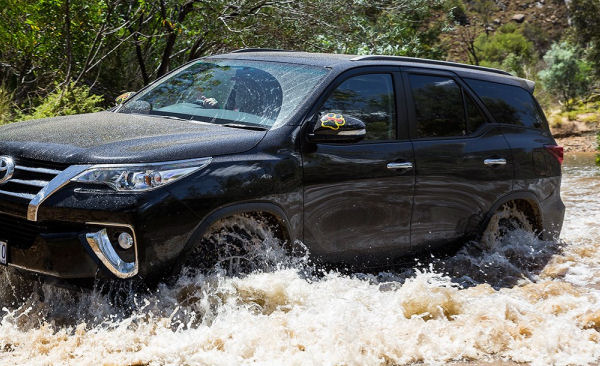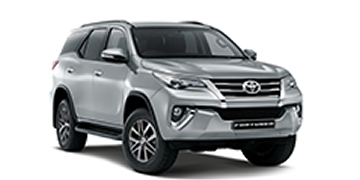 Fortuner 2.7 VVTi RB 6AT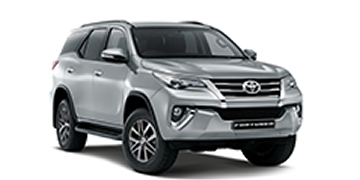 Fortuner 2.4 GD-6 RB MT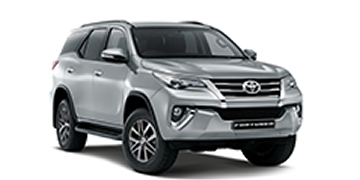 Fortuner 2.4 GD-6 RB AT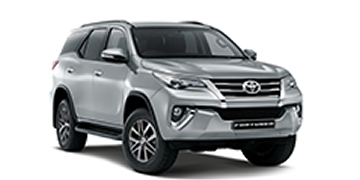 Fortuner 2.4 GD-6 4X4 AT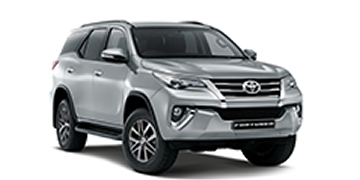 Fortuner 2.8 GD-6 RB MT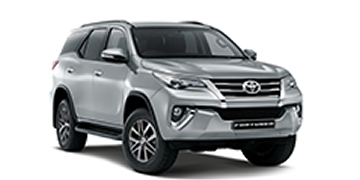 Fortuner 2.8 GD-6 RB AT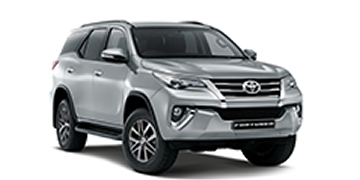 Fortuner 2.8 GD-6 4X4 MT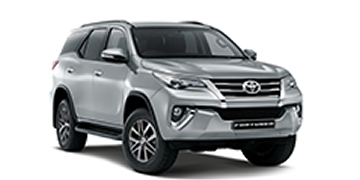 Fortuner 2.8 GD-6 4X4 AT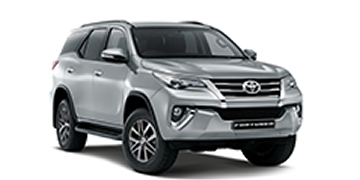 Fortuner 4.0 V6 4X4 AT