Start Your Engines

The Hilux range sports advanced engines with greatly enhanced power, better torque, better low speed off-road performance, improved fuel consumption and lower CO2 emissions.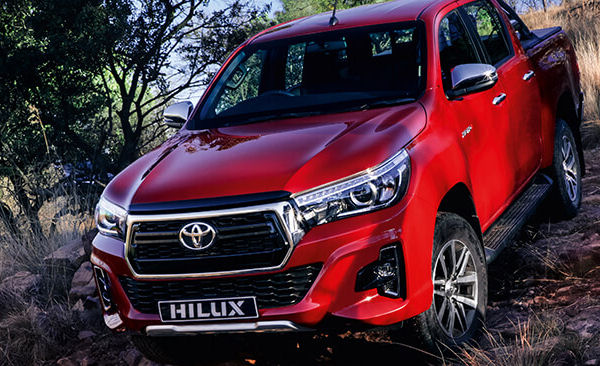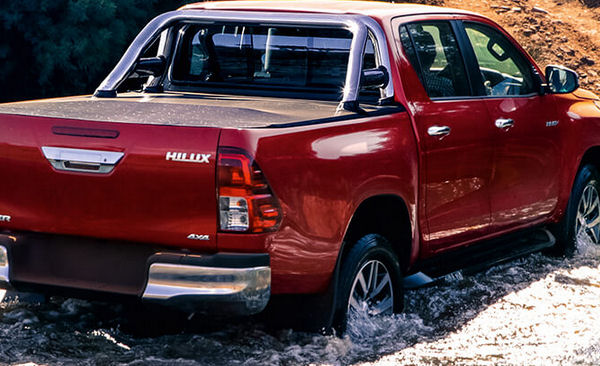 FUTURE PROOF.

The Hilux is fully loaded with innovations to take on any terrain with ease. Active Traction Control* and the differential lock keep you secure on any surface, Downhill Assist Control (DAC)* gets you down slopes smoothly, Hill Assist Control (HAC)* gets you up inclines without rolling back and Trailer Sway Control (TSC)* stabilises the connection between your Hilux and a trailer. The dashboard has also been modernised: the lever on the centre console has been replaced with an electronic transfer switch. At any given moment, simply flip the switch and you can choose between 4WD, 4WD low and 2WD.
The Luxury of Tough
The new interior design delivers the toughness and functionality needed in a working vehicle, as well as the convenience and refinement expected in a private use vehicle. There's no skimping on comfort or style – advanced form meets function in a strong yet elegant combination.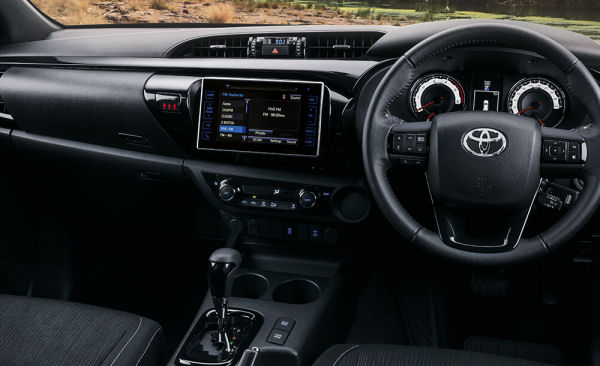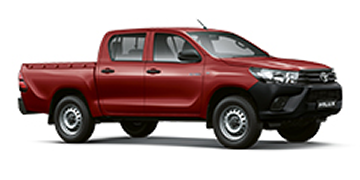 2.7 VVTi RB S 5MT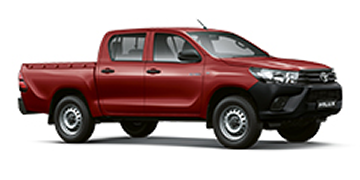 Hilux DC 2.4GD6 RB S MT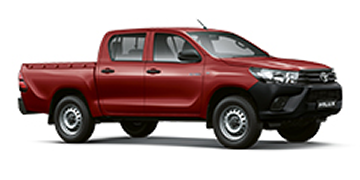 Hilux DC 2.4GD6 RB SR 6MT

Hilux DC 2.4GD6 RB SRX MT

Hilux DC 2.4GD6 RB SRX AT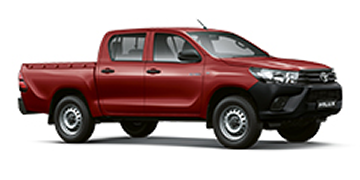 Hilux DC 2.4GD6 4x4 SR MT

Hilux DC 2.4GD6 4x4 SRX MT

Hilux DC 2.4GD6 4X4 SRX AT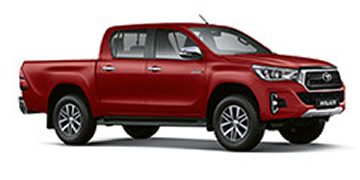 2.8 GD-6 RB Raider 6MT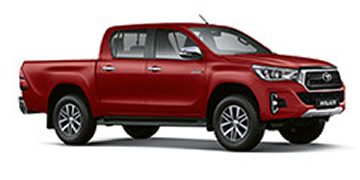 Hilux DC 2.8GD6 RBRaiderAT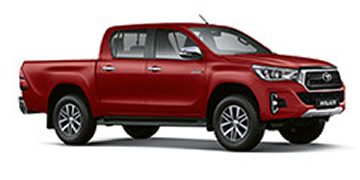 2.8 GD-6 4x4 Raider 6MT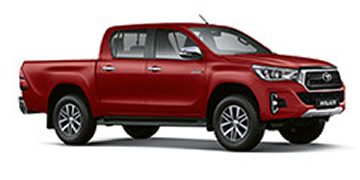 2.8 GD-6 4x4 Raider 6AT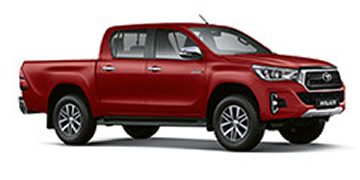 4.0 V6 4X4 Raider 6AT