LOVE AT FIRST SIGHT

Eye-catching, bold and refined, the new Toyota Corolla turns heads with its sophisticated styling and superior handling. With a spacious interior designed to comfortably seat family and friends – and improvements on advanced features to keep them safe and secure – the new Toyota Corolla is everything you've been looking for. Luxury isn't only confined to its interior – you also have the added luxury of choice in performance. Whether you opt for the Esteem, Prestige or Exclusive, every model of the new Toyota Corolla gives the driver the experience and sensation of a dynamic drive.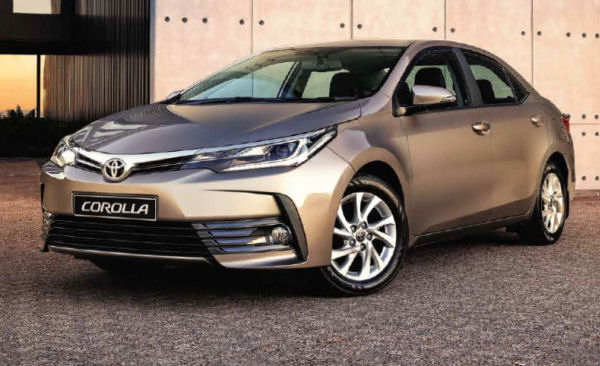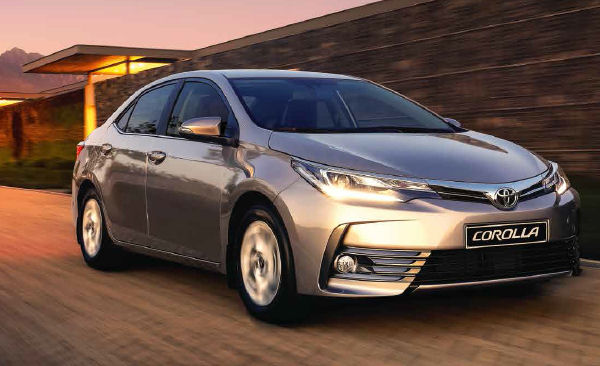 LOVE DRIVING

Not only is the new Toyota Corolla a source of pride and achievement, it's also an absolute joy to drive. And with advanced engine modifications and fuel efficiency starting at 4.5l/100km, you'll save fuel even while you accelerate ahead of the competition. Every model has been designed to deliver. Whether it's the 1.3 litre petrol, 1.6 litre petrol, 1.4 litre diesel or the grand 1.8 litre petrol, engine performance and variations in transmission and torque mean that if you love driving, you'll find the perfect model to suit your style.
LUXURY MEET COMFORT

It's all about creating comfort, and the Toyota Corolla offers that on every level. For your added convenience, we've made some upgrades: frequently used switches have now been made into toggle-shaped switches so that you can shuffle between options, while the automatic air-conditioner* and the heater control panels have been updated with high-quality chrome-plated ornamentation and illumination.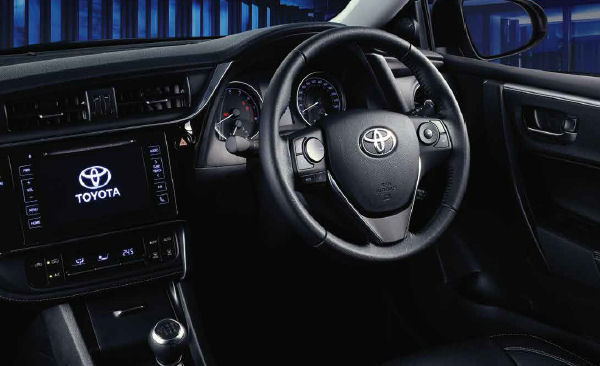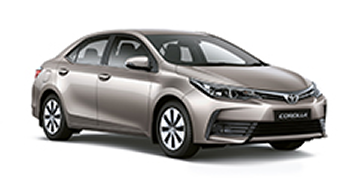 1.3 Esteem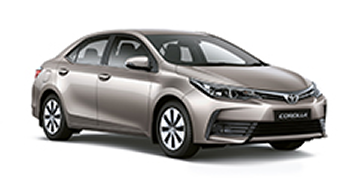 1.6 Esteem

1.3 Prestige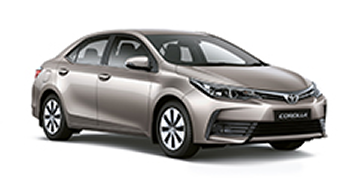 1.4D Esteem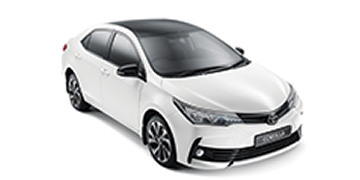 1.6 Prestige Plus

1.6 Prestige

1.4D Prestige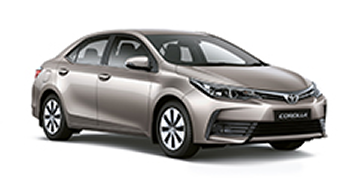 1.8 Prestige

1.6 Prestige CVT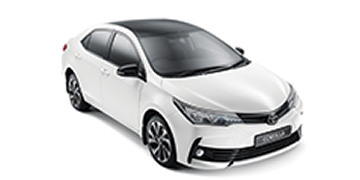 1.6 Prestige Plus CVT

1.8 Exclusive

1.8 Exclusive CVT