Overview

Coaster boasts a sense of timeless style. A front bumper and grille complement headlamps and indicator lights, resulting in a sleek exterior. Inside there is a clever instrument panel design, eye-catching upholstery (passenger seats Deluxe grade only) and storage space (Deluxe grade).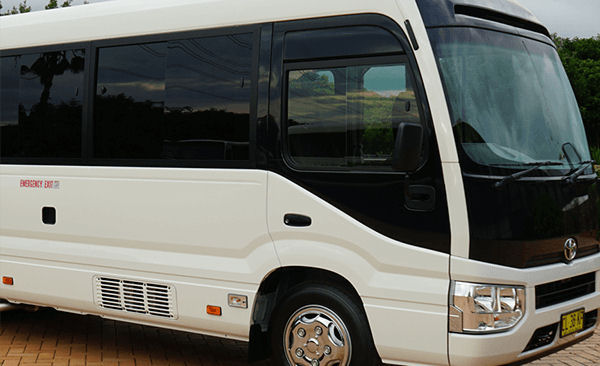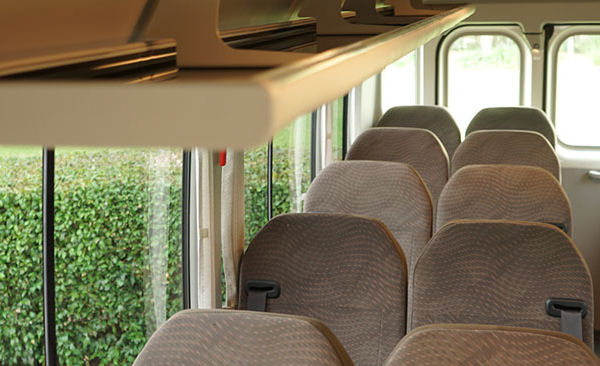 PASSENGER COMFORT

A comfortable passenger is a happy passenger. The Coaster boasts generous headroom and legroom, ample space between seats, high ceiling and large windows. Coaster also comes with air conditioning, cloth seats [E3], heating, privacy glass windows, and large comfortable seats. Most passenger seats are mounted with single posts, which maximises legroom and allows passengers to easily fit their baggage under the seats. Thanks to long tapered rear leaf springs and independent front suspension with double wishbones and upper torsion bar, the Coaster delivers a comfortable, stable ride, with minimal body roll.
DRIVER COMFORT
When you spend all day at the wheel, you really value your creature comforts. And Toyota Coaster gives you plenty. Such as an ergonomic seat, dash, gear lever, and steering wheel combination, power steering, rear demister, air conditioning, intermittent wipers, adjustable driver's bucket seat with lumbar support, tilt adjustable steering wheel, convex left mirror, a large brake booster for smooth braking and 14.4m turning circle. In addition Coasters have a newly designed instrument panel that emphasises a sense of spaciousness.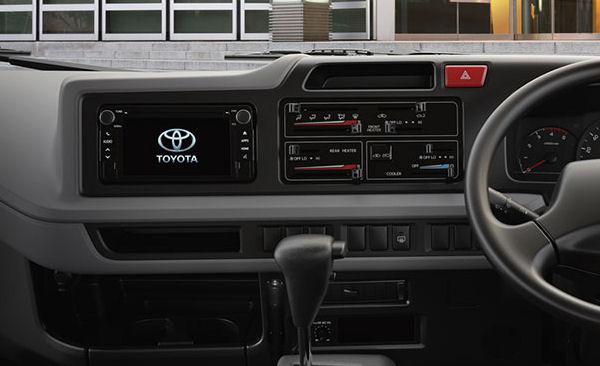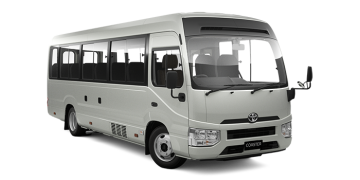 COASTER STANDARD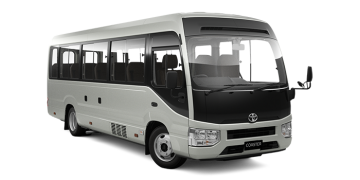 COASTER DELUX